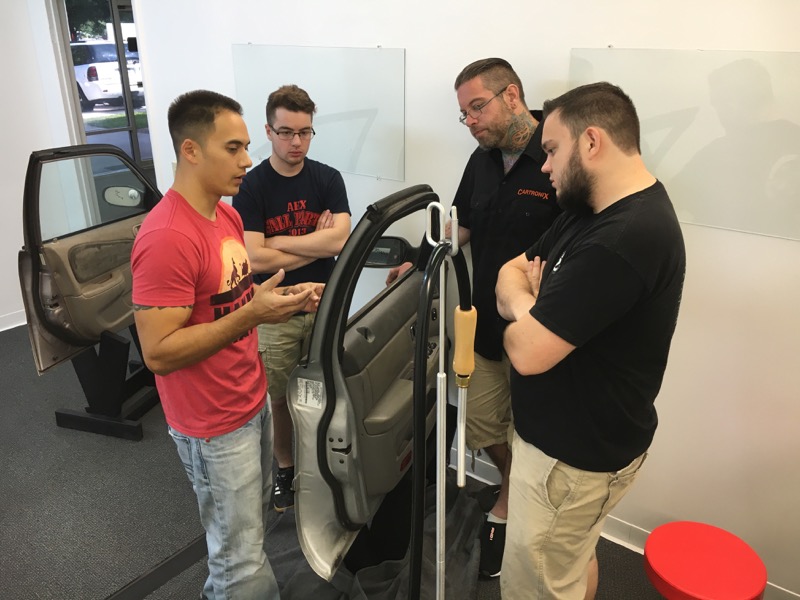 One misconception that comes up about the Window Tint School is that we are only good for beginners or newbies and offer no benefits to tint professionals. That's simply not true. In fact, at our second class, we had an experienced tinter come to us and dramatically improve his speed, efficiency and quality of work. Here is a link to the testimonial from his boss. As you can see, this company felt the time and expense of sending an experienced tinter to us was a great investment.
Here are some more reasons to consider coming to our school.
Florida Is The Window Tinting Capital
Being in Florida, we are the world headquarters for window tinting. Our instructors have tinted literally tens of thousands of cars. You could say our team has a ton of experience in tinting windows. If you couple that with the fact that there are a lot of tinters in Florida, it allows us to work with a lot of different professionals. We can grab the best techniques from each tinter and help create easy and efficient ways to tint windows.
Our Classes Are Tailored To Your Needs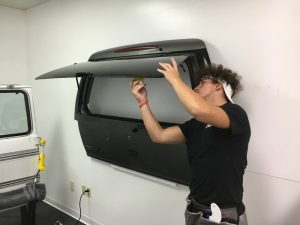 Since we have very small class sizes and one-on-one instruction, we can tailor our teachings in a class specifically for you. If you are having issues with a certain facet, we can help focus on that element to help you improve. We still will go through our course curriculum as we normally would, so you can learn and pick up on different techniques to help sharpen your skills.
Use All the Latest Tools
The Window Tint School stays up on all the latest tools to offer our students the latest tips and tricks that increase efficiency. If you see something you like while you are here, we offer it to our students at reduced pricing so you can take it home with you.
You Enjoy Camaraderie With Other Tint School Students And The Trainer
When you attend our school, you get to know other people in your industry from all over the country. You also develop a relationship with the trainers. What we love about this aspect is seeing our students and trainers communicating even after they leave. You might be working on a car and have a particular difficulty that one of your new friends has already overcome. With a simple text or call, you get the answer. We love this aspect of community that is developing here.
Dedicated Classes And Schooling Are Designed For Maximum Return On Investment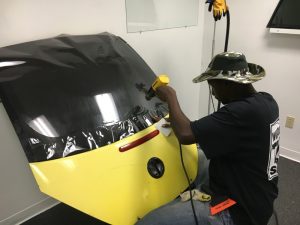 Just like any trade school, we have a specific, practiced and proven curriculum. We also have five dedicated classrooms so you can learn in a non-retail environment, without distractions.
We Also Offer Specialty Classes
Each month, we offer specialty classes that we do not publicize, such as vehicle wraps, headlight, and tail-light tinting and paint protection film. Chances are we have a class that will appeal to you.
The Time To Call Us Is Now
After reading this article, is there any reason you shouldn't call us now? Our company is dedicated to making you faster and more efficient, raising your quality, and teaching you new skill sets. If you are ready to make more money on window tinting, contact us HERE.