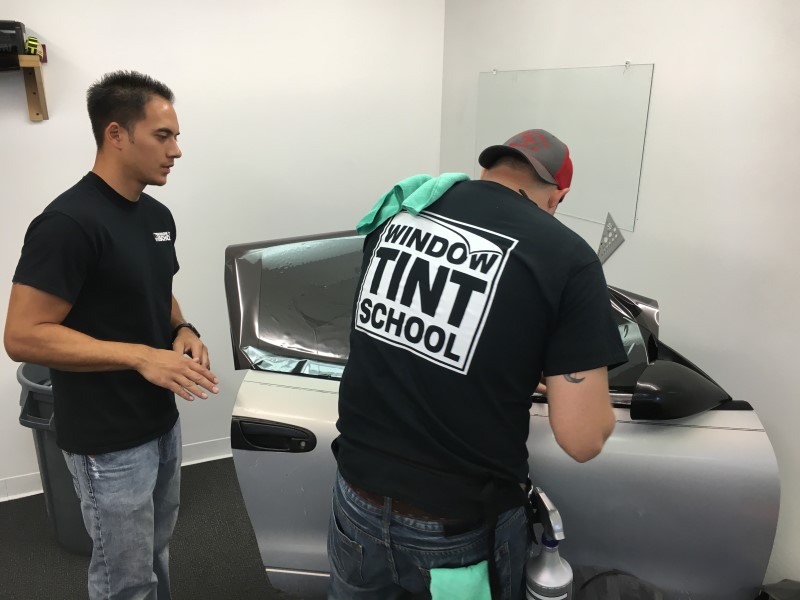 If I make the decision to come to the Window Tint School in Jacksonville, Florida, will I learn how to tint in one week? Absolutely! Keep reading to see how window tinting can be an exciting career opportunity for you.
Dedicated Classroom Environment Makes A Huge Difference
One of the best things about our Window Tint School is that we have five dedicated classrooms for very specific chosen doors, back glasses and specialty windows for you to learn different styles and techniques. If you tried to learn all these techniques in a retail setting, it would take months until all these vehicles come through the door. In our classroom, if you are having a harder time with a particular style of glass, we can keep working on it with you until you are comfortable with the needed technique. In a retail environment, that vehicle is going to leave in a couple hours, if it ever arrives in the first place, and who knows when you can train on it again.
Proven Techniques From World-Class Trainers Make The Difference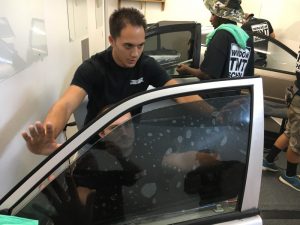 We teach not only the foundation needed to tint windows, but also advanced techniques to help accelerate the learning process. Our team also teaches through repetition. Doing the same thing over and over again will help form muscle memory. Our team has tinted literally tens of thousands of vehicles. Florida is known as the mecca for window tinting, and we have learned our craft in this environment. What this means to you are world-class teachers that give you a better opportunity for success.
We Have Trained People Who Had Zero Experience
The Window Tint School has had many students come to our school not knowing how to hold a razor blade. You could say they were "green." These same people have returned home, gotten window tinting positions with companies and start tinting windows right away. How is that for a quick return on your investment?
Experienced Tinters See Benefits As Well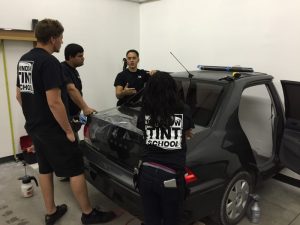 Tinters who have been installing window film for years have attended the Window Tint School and learned many, many techniques for how to make it easier to tint windows. We also teach them how to be more efficient, so they finish cars in less time. At the end of the day, the faster you can tint a vehicle, the more money you can make in a day.
Yes, We Give You Homework
Our proven curriculum is designed to allow your skills and efficiency to continue to improve once you leave our school. We even give homework to help you sharpen your skills and keep you on point once you return home. Our goal is not just to get you started in tinting, but rather, to teach you in a manner that can make for a profitable, successful career.
Why Wait Any Longer? You Can Tint In One Week
Now is the time to jump-start your career in window tinting. Contact us here for more information.