If you are a company already in the window tinting business, you may be thinking to yourself, "Why go to school? I'll just have my tinter teach the new guy." You are not alone in that thinking – history shows this is how it has always been done in our industry.
Until now.
Enter Window Tint School – the first school designed from the ground up to teach window tinting in a classroom environment.
We are not a retailer looking to make some extra money, and we aren't a manufacturer looking to speed people through a one-day tinting class. Our program and facility have been designed from the start as an education facility.
Here are some other great reasons to choose Window Tint School: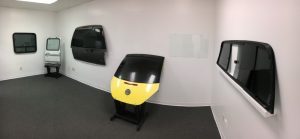 Time is money. You are not a teacher; you are a tinter.
When you try to teach a new employee how to tint, you slow down.
Even more important, most tinters are not good teachers.
Teaching in a retail environment is filled with interruptions. You never know what the day is going to bring. Those interruptions throughout the day will have a negative impact the training.
You are not saving money because your store's output and efficiency will suffer. This is a big one: Why risk losing efficiency and output in one of the most profitable sections of your store? The dollars and cents don't add up, if you do the math.
Your customers wait longer (and probably don't get an optimal tint job).
Your customer service and satisfaction ratings are likely to go down while you are trying to train the new guy? Is your reputation worth the risk?
Your current tinter will feel a bit threatened. Few tinters would want to train their replacements.
Your tinter may not want to train the new guy, for fear of losing his job.
You will go through lots of window film. Most people don't realize the cost of just the "training" film they will go through while teaching the new guy. This expense alone can be significant.
Points to Consider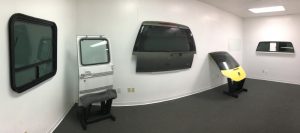 At the Window Tint School, we have five state-of-the-art dedicated classrooms in a non-retail environment that let students learn about different types of vehicles and glass. It would take a long time for each style to come through a retail environment, which would delay learning.
Our practiced and proven curriculum breeds the best work habits and incredible efficiency. To top it off, the team at the Window Tint School is made up of some of the finest teachers in the nation. You will be hard-pressed to find a better group of people from whom to learn.
What are you waiting for?
Contact us here for more information about our school and get that new guy trained in no time. Now you can focus on making money while we take care of the training.