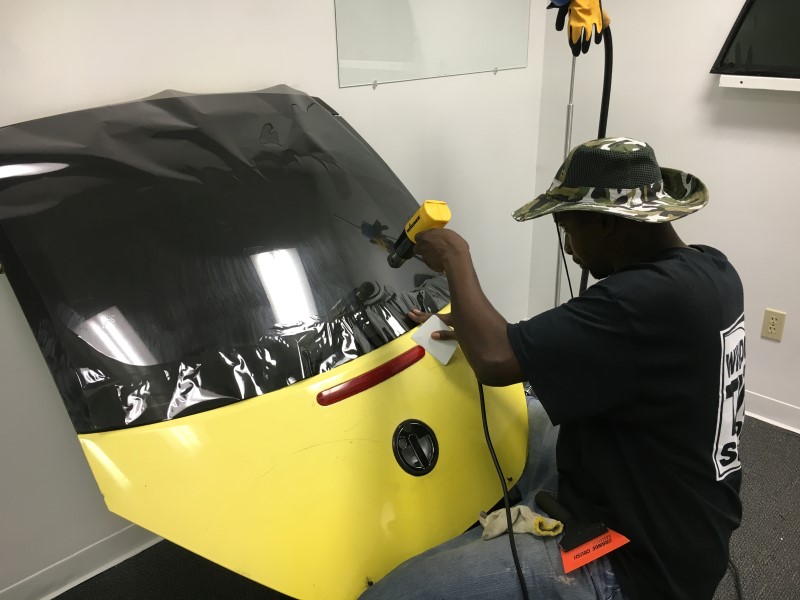 Here at the Window Tint School, one of the common misconceptions is that we only train newbies. Nothing could be farther from the truth. Many of the students who come to our trade school are looking to become better at their craft, get more efficient or learn new categories that can make them money. People also often contact us about particular areas where they need help with window tint training, wanting to know if we offer specialty classes to address their particular needs.
Absolutely.
Specialized Training Offered Every Month
Let's say you are an experienced tinter who wants to get better at your craft. You call us and ask about advanced shrinking techniques. Another person calls and is interested in learning paint protection film. Finally, a third person contacts us, interested in vinyl graphics installation.
We can handle all of these topics. We call these our Specialty Classes. These are classes that go beyond our normal training, and we currently offer them about once a month. As people contact us and make specific requests, we build classes around those particular needs. Pretty cool, huh? Since our school has three teachers, we have the unique ability to offer you more training time in one area while another student may move on to a different area.
Examples Of Classes In Window Tint Training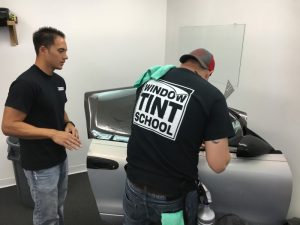 Have you heard about the growth in paint protection film? We offer a class on it, giving you the ability to add another profit area to your business.
Vehicle wrapping is another category that continues to be popular, and the Window Tint School can teach you how to enter this exciting category.
Headlight and tail light tinting are natural add-ons for people in the window tinting business, and we can show you how to do these profitably and efficiently.
Advanced film installation techniques are also taught, including reverse rolling, bottom drops, curved visor strips, and advanced shrinking.
Our Staff Is The Best In The Business
Florida is considered the Mecca for window tinting. It is a vibrant, year-round business. Our team has worked on literally tens of thousands of vehicles, honing their craft in this fast-paced environment. When you add in the different specialties that each person brings to the table, you will receive training at a caliber that is not available anywhere else.
Now Is The Time To Contact Us
As you can see, the Window Tint School in Jacksonville, Florida, offers something for everybody. Whether you want to get more efficient, learn new tricks or add some new categories to your business, we can help. You can contact us for more information about our specialty classes by clicking HERE. In no time at all, you will be making more money and advancing your career.