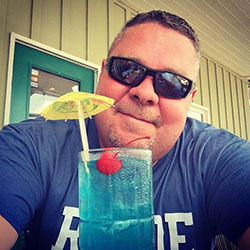 Jon Dewar owns Modern Media Geeks, which is an accredited Google agency that specializes in Search Engine Optimization (SEO), search engine management, pay-per-click campaigns, social media, web design and more. He is an accomplished sales professional with a history of creating and implementing programs that have a positive impact on revenue, and has been actively employed in the consumer electronics industry since 1989. Jon is hands-on, engaged, energetic and a solution-finder for any market challenge. He developed his skill set from a wide variety of positions, including installer, install manager, both retail and wholesale sales, sales management, store management, manufacturer representative (for 19 years) and working directly for a manufacturer. He has a proven ability to succeed when presented with the most difficult of situations, and is a go-getter with excellent team-building skills.
Jon flies all over the country to consult with businesses to increase revenue, add internal structure and move them from struggling to growing and profitable. Part of the strategy for each of his clients is to add new categories that will increase profit margins; specifically, categories with low cost and high profit. The window tint category is exactly that, so he helps his clients by showing them how to add it to their offerings.
It has become crystal-clear to Jon that the country has a major lack of qualified window film installers. If you want to learn from someone who can help take the business side of your company to the next level, Jon is your guy.
As you can see, we are your ideal source for your training needs in the profitable category of window tinting.